HeelWrap.
New
HeelWrap Platform is our new offering designed for fool-proof simplicity with a supportive ride-anything flex. This design features an adjustable aluminum heel hoop with two points of connection to the baseplate. This allows the baseplate to interact directly with the board to help absorb chatter while still providing plenty of response. The HeelWrap is a dependably smooth ride.
HeelWrap Platform
Two points of connection
AsymWrap.
Our game changer of a chassis that revolutionized the idea of connected-comfort. The AsymWrap heelhoop features 3 connection points to the base allowing for a surfy ride, plenty of board feel, without sacrificing tweak or edge to edge response.

AsymWrap Platform
Three points of connection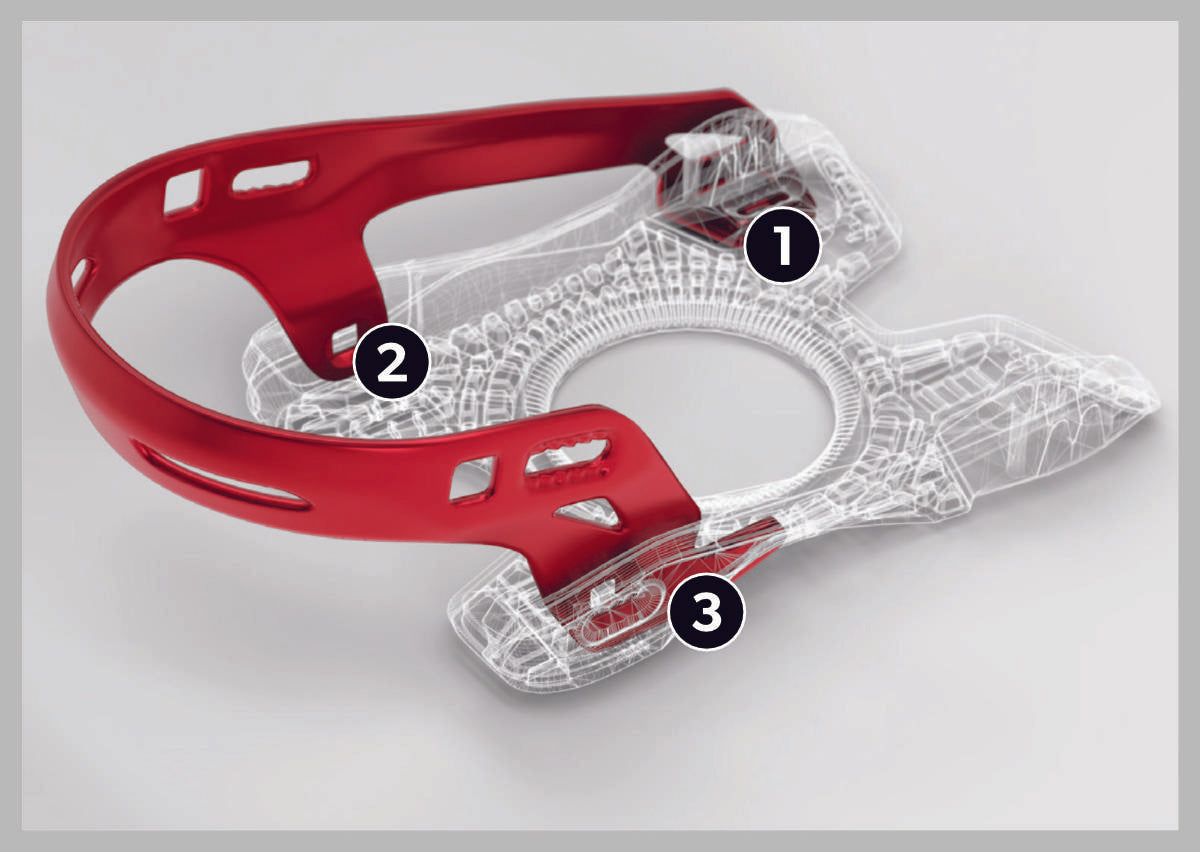 FullWrap.
Our bombproof platform, the FullWrap heelhoop chassis has 4 connection points to the baseplate for maximum energy transfer and pure connected power. Built with more lateral support than the Asym platform, FullWrap bindings are designed for advanced stability, durability and power.
FullWrap Platform
Four points of connection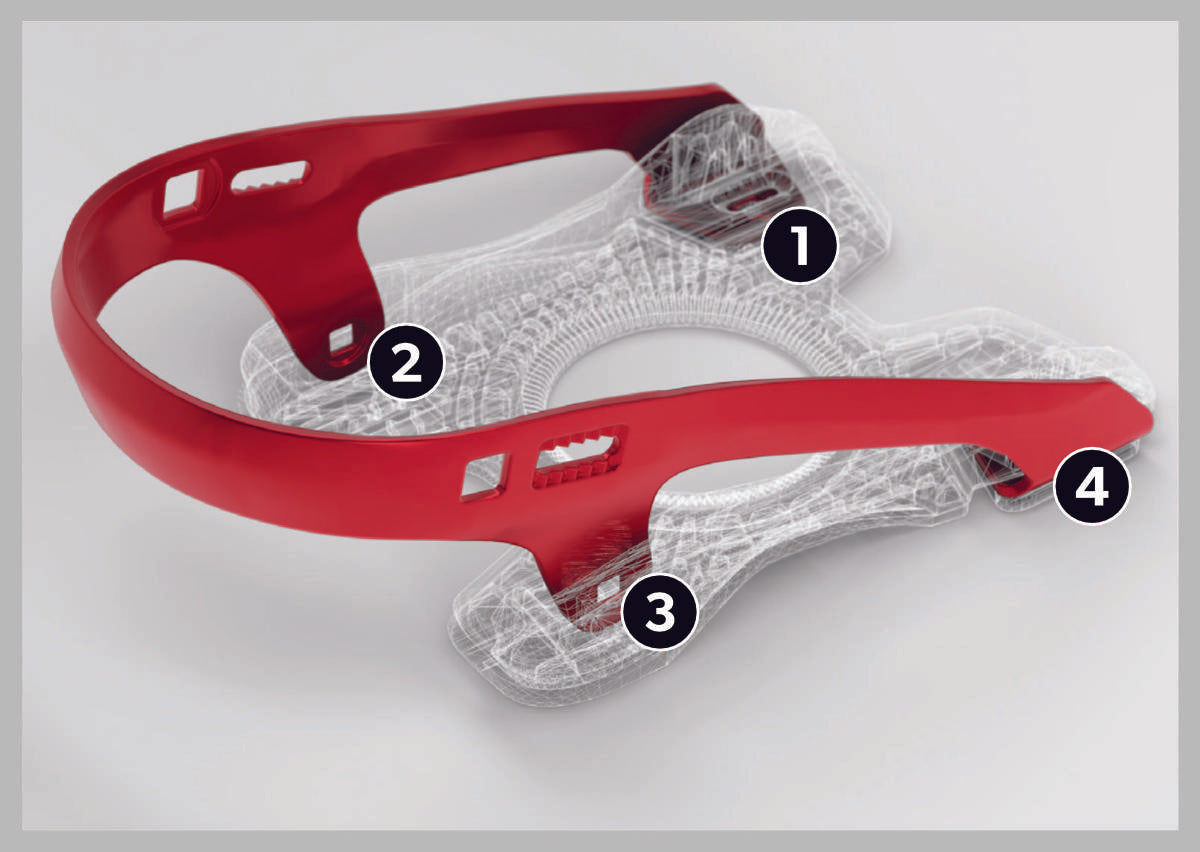 AuxTech
®

.
Hinged Patterns for Next Level Connected-Comfort
Auxetic patterns are geometric patterns that become thicker perpendicularly when stretched. Think of them as a network of tiny hinges that when pressure is applied, they actually expand and open. This creates a more direct connection to the boot. Better surface area pressure distribution with an ergonomic shape means a better connection overall.
Better grip, increased durability and better connected-comfort, that's AUXTECH®.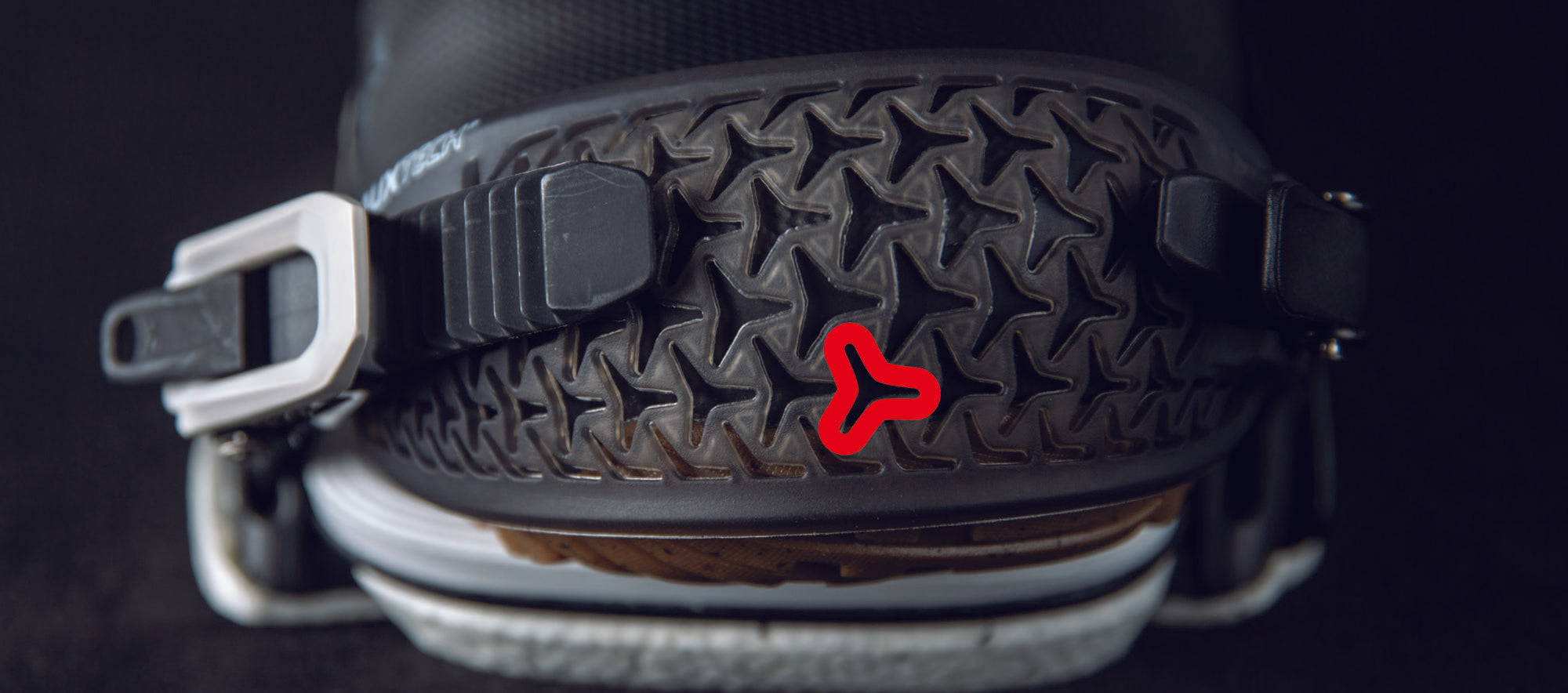 Duracush
™

.
Futuristic Comfort and Impact Absorption
DuraCush™ is an expanded thermoplastic polyurethane material, or E-TPU, used in our SubBase pads and on our footbeds to provide advanced chatter absorption and make our bindings as comfortable as possible.
Because of its unique thermo-expansion molding process, DuraCush™ is hyper-resistant to cold temperatures, whereas traditional materials often stiffen and negatively impact riding on the days when it matters most. No matter the temperature, DuraCushTM maintains its impact absorption properties for chatter-free riding, more efficient energy transfer and an overall smoother ride.
Straps.
UltraFlex Pro ankle strap.
New
New for this season, the UltraFlex Pro ankle straps are the next generation of the legendary AuxTech® strap family. Instead of the traditional closed edge on a strap, the UltraFlex Pro straps feature an open 3D auxetic edge. This means when the strap is tightened it has unprecedented ability to open and stretch, creating a more even distribution of pressure on the boot. To compliment that open edge, we overmold the material to a Hytrel® spine, this creates a supportive backbone in the strap. This overmolding process creates a dynamically powerful strap that's equal parts hyper-reactive and plush. Models featured on: Black Label, Katana, Cleaver, D.O.D.
UltraFlex ankle strap.
New
New for the season, the UltraFlex ankle straps powered by AuxTech® are designed for new levels of locked-in comfort and support. What makes the UltraFlex straps so special is the new open 3D auxetic edge instead of a traditional closed edge design. This open edge creates an even pressure distribution on the boot while still allowing for a full range of tweakability that freestyle riding craves.
Models featured on: 390 Boss, Brass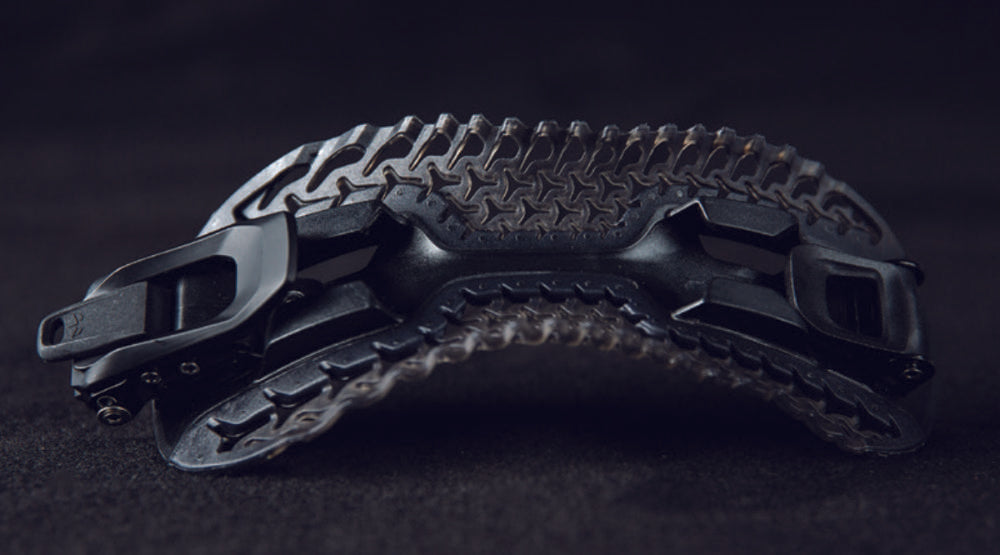 ProFlex ankle strap.
The ProFlex ankle strap is the iconic AuxTech® powered strap found on the most versatile and reliable bindings in the game. This one-piece strap is durable, snug and compliments every riding style.
Models featured on: Vice, Guild, Trace, Hydra.
PureFlex ankle strap.
The PureFlex ankle strap is a lightweight minimalist strap built for riders of every ability level. This one-piece strap has a minimal footprint on the boot but plenty of locked-in hold.
Models featured on: Crux, Flare, Ace.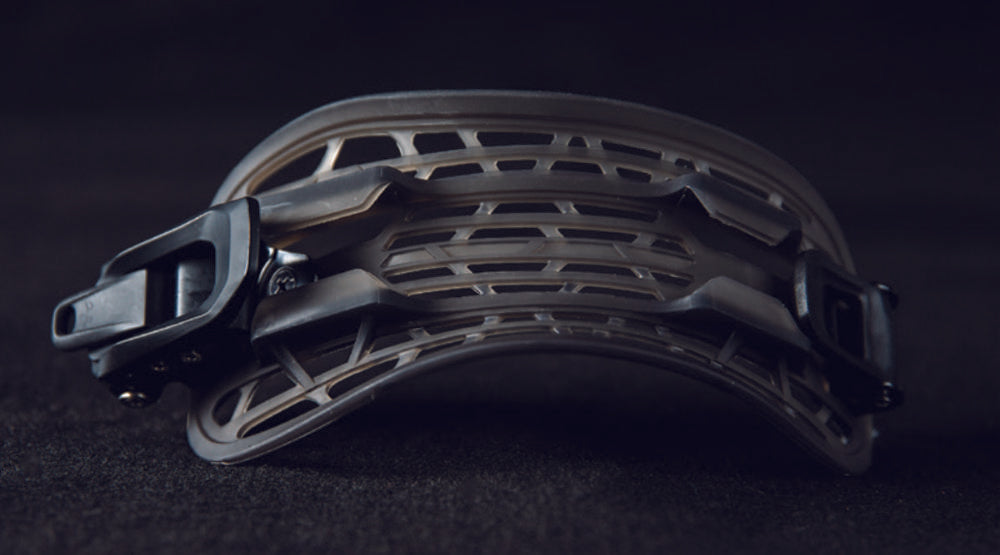 FastEntry.
New for this season, our bindings feature FastEntry Technology for super quick and easy entry into the binding. The pre-curved ladder on the ankle and toe straps are designed to pop open and help keep the straps out of your way while getting your boot into the binding.
Strap in faster and easier thanks to FastEntry!